Auto Doffing-New Concept with Technologically Advanced Robot.
"TeFoc Partnering Sobone"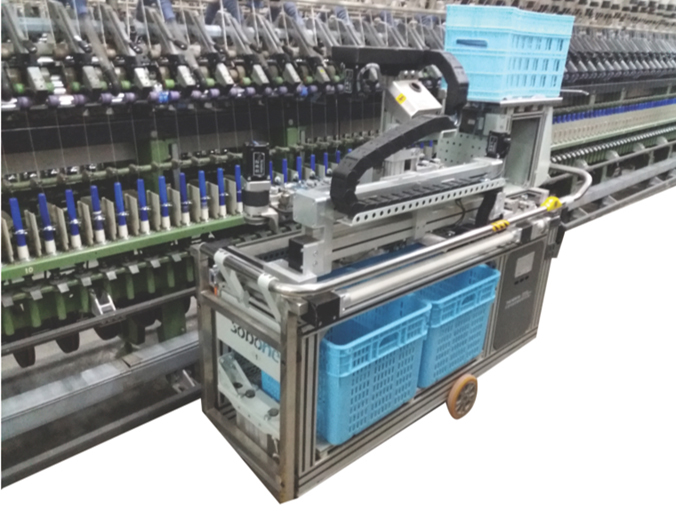 The Most Cost Effective Doffing Solution for Existing Ring Frame (This should be running on the above picture.)
Robot functions like highly skilled Human Operator
Reduces Number of Doffing Persons
Manual Handling of cops completely eliminated
Lesser Start-up end Breaks after doffing.
Negligible Maintenance & Recurring cost
Quickest pay back.
Ensures 100 % Performance Efficiency in doffing when compares to other type Retrofit's systems.
TeFoc stocks completes spares of the SOBONE Robot in Coimbatore to ensure their customers quickest services support.